Quest for a better Wi-Fi backyard coverage
I recently purchased a new antenna for my router trying to get a better Wi-Fi signal when in my backyard.  It worked but still, I wanted an even better signal so I started to investigate other hardware options:
External antenna
Wi-Fi repeater
PowerLine devices
External antennas require that you connect them to the router so you need to find a way to get that cable out of the house.  This is a more permanent setup and to my surprise, the cables are very expensive and this adds to the overall cost of this solution.  Oh, and drilling a hole in the outside wall had a WAF (Wife Acceptance Factor) of 0.
Wi-Fi repeaters can extend the coverage by grabbing the Wi-Fi signal and repeating it.  Sounds interesting but the downside is that you need to place the device in the coverage of your main signal so it can get a good signal to repeat.  This would mean placing it inside the house so no real improvement for me.  Also, reading customers comments online, looks like there are many issues with this kind of device.
I then looked at PowerLine devices.  These devices use your home electrical wiring to create a network and turn every power outlet into a possible network connection.  Yeah sure, I was very sceptic even after reading great customer comments online.  Never the less, I decided to give it a shot, prepared to run back to the store to return the units.  To achieve my goal, I needed 2 units: one that would be hard-wired to my router and a second unit that would output Wi-Fi signal right in my backyard.  I bought a D-Link DHP-306AV and placed it beside my router and I also bought a DHP-W306AV that I plugged outside.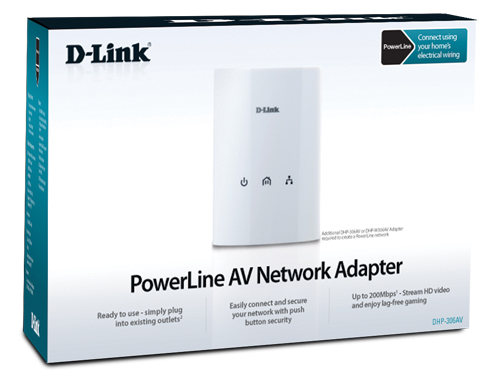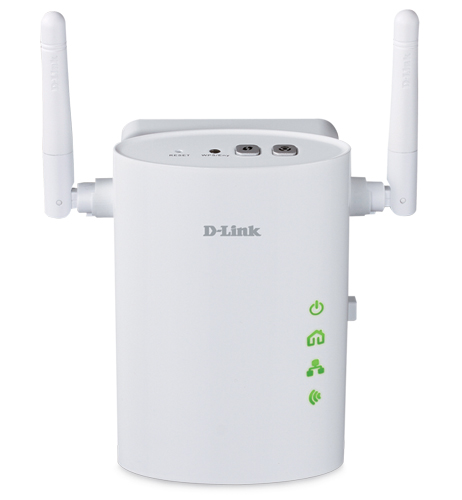 At first, I couldn't get the inside device to see the outside one.  I tried the outside device in different electrical plugs and nothing worked except when I plugged it in the same power bar as the inside device.  Reading the manual, D-Link suggest plugging the devices directly in the wall so I thought that the problem might be my power bar because it's a very good one with some kind of electrical noise filtering.  So I plugged both devices in standard power bars and victory, both devices could see each other.
When I'm outside, all I have to do is plug the Wi-Fi device in the outside wall, select the network and enjoy great Wi-Fi signal streaming music using AirPlay and iTunes and reading on my iPad.  Highly recommended!