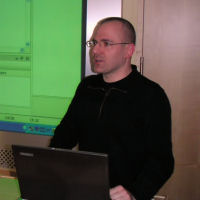 Roland Weigelt started developing software in 1983 and entered the world of PCs in 1988. Over the years he has used a wide variety of programming languages and technologies, his current favorites are C#, .NET, WPF and Silverlight.
Always having been fascinated by UIs, Roland became more and more interested in user interface/experience design in recent years and is now working full-time as a user experience specialist.
In his spare time, Roland is an active member of the German .NET community, leader of the local .NET user group Bonn-to-Code.Net and enjoys speaking at developer conferences and user group meetings.