ASP.NET Ajax Library Beta with Stephen Walther
Stephen Walther (@swalther) and Craig Shoemaker discuss the latest announcements surrounding the ASP.NET Ajax Library during PDC09.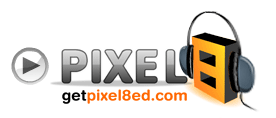 A New Name a New Home
What's New for the Beta?
OSS and inclusion in the CodePlex Foundation
Microsoft is providing product support even as the library remains OSS
Merging Ajax Control Toolkit (ACT) into the Ajax library
Unique Features
Client Script Loader - loads script dependencies in parallel
No installation necessary - use the CDN
Most ACT controls and functionality supported in client only scenario
ACT HTML editor not in beta, but look for it in RTM
Minifier functionality – includes command line tool and MS Build task
Preprocessor
Wiki for OSS documentation
Is jQuery Used Inside Ajax Controls?
No dependency on jQuery yet... leaving that up to developer needs