Cool ViewStateAnalyzer ASP.NET 2.0 Utility
Cristian Civera recently forwarded me a pointer to a really cool client-utility that he has built that provides support for analyzing ASP.NET content markup and view-state usage within a page. The below screenshot gives a good idea of some of the things you can do with it: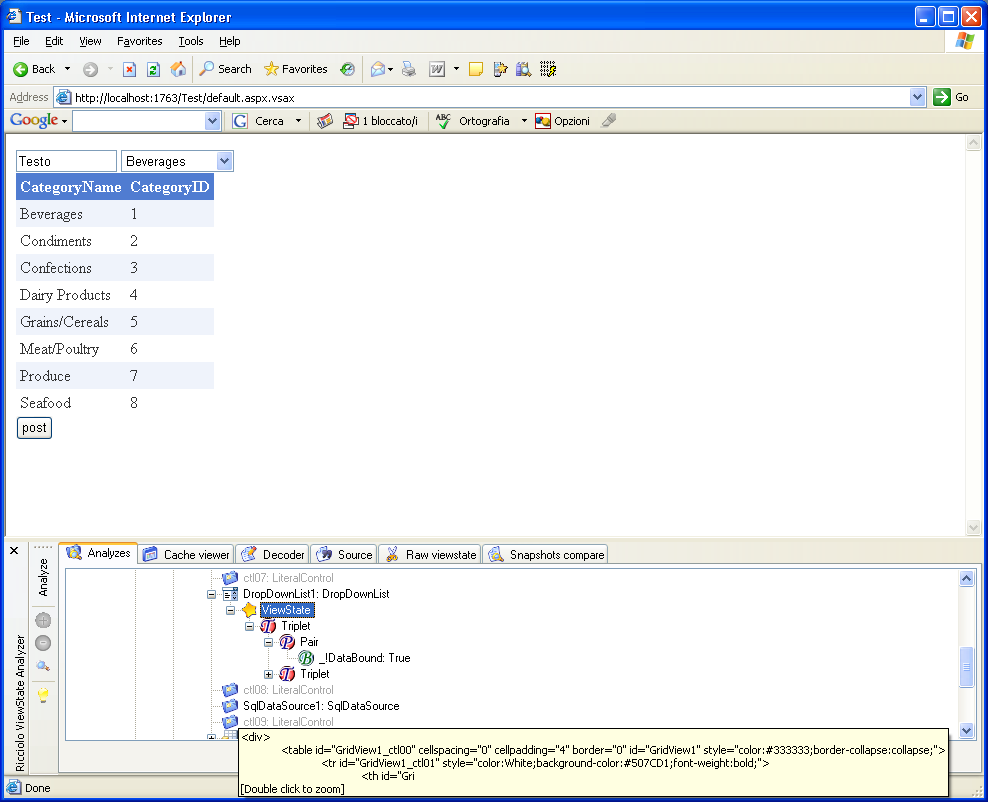 You can learn more about it and download it for free from here. Very cool stuff to check out!
Hope this helps -- and special thanks to Cristian for building it!
Scott