ASP.NET 2.0 Tips/Tricks TechEd Talk Posted
Many thanks to everyone in New Zealand who attended my "ASP.NET 2.0: Tips and Tricks" talk this morning.
You can download the slides + samples from my talk here. The samples are number in numbered order and correspond to the slides: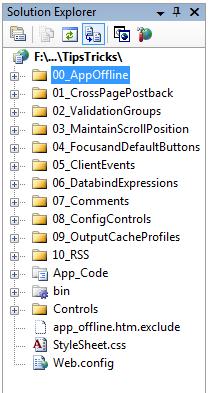 Enjoy!
Scott
P.S. I will also be posting the slides+samples from my LINQ talk a little later today (I first need to jump on a plane to Australia and am running out of time <g>). So stay tuned for those as well.