Great New ASP.NET 2.0 Data Tutorials Published
Over the last year Scott Mitchell has written 75 awesome data access tutorials covering ASP.NET 2.0 and VS 2005. You can read all of them for free on the www.asp.net site (VB and C# versions are provided for each tutorial).
Earlier this week we published the last 9 articles in the series: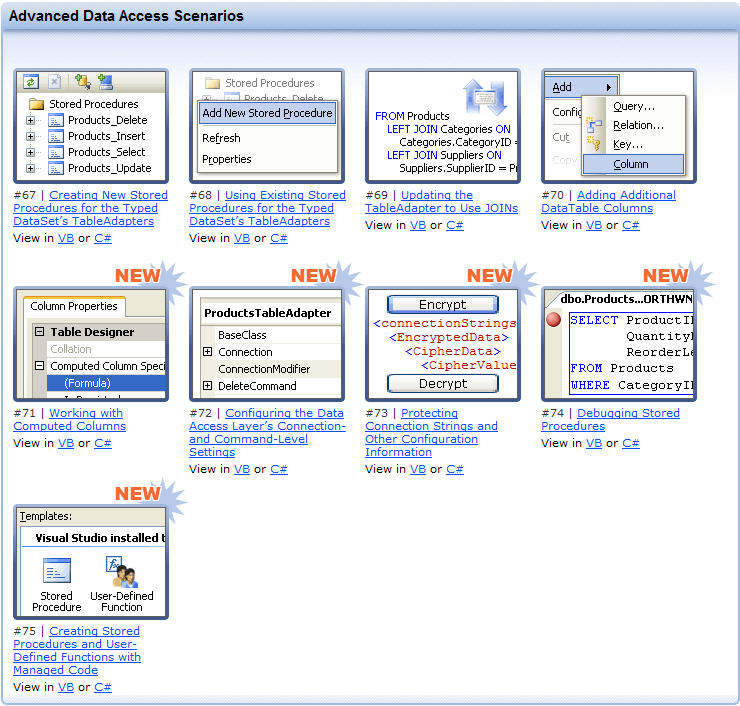 Scott Mitchell has more details on them on this blog post (make sure to thank him for writing all of these!).
Hope this helps,
Scott
P.S. All of the tutorials are available in both HTML as well as in a PDF format that you can download and print/take offline.