API Trends 2022 - Adaptive API Management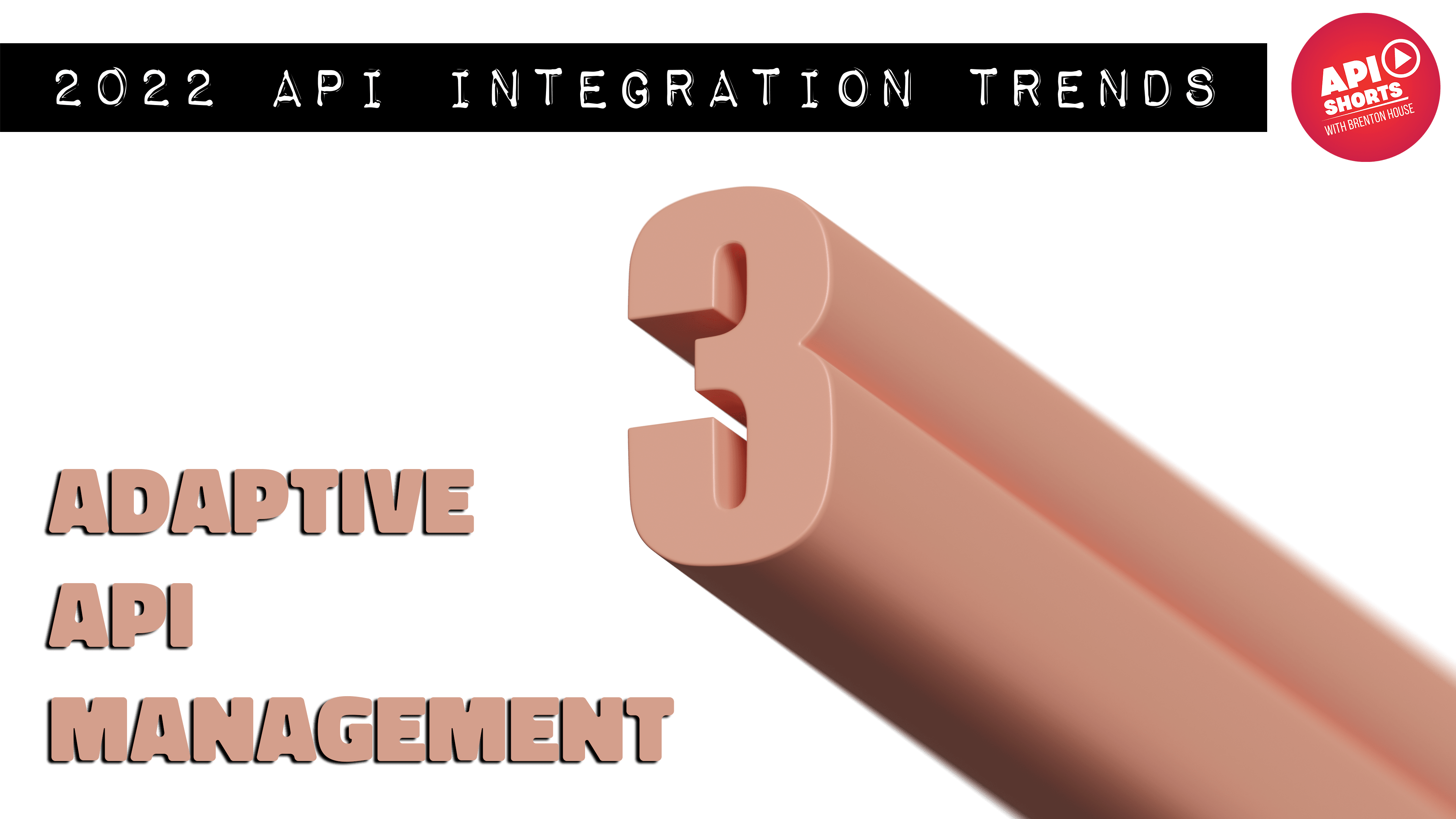 https://brenton.house/top-10-api-integration-trends-for-2022-49b05f2ef299#:~:text=Adaptive%20API%20Management-,Adaptive%20API%20Management,-At%20number%203
Managing the entire API Lifecycle can be challenging. Every organization is different and often the needs and requirements can be quite complex. Enterprises need to adapt quickly to changes in the market, changes in government regulations, changes in technology, and even changes in how (and where) people work.
New APIs are created every day and people need API Management that can adapt as well. Whether you are adapting to new API policy requirements, new API security threats, new API integration requirements, or new API consumer or partner opportunities, the need for an Adaptive API Management system is growing every day.
Because of issues like these, 2022 will see the continued growth of Adaptive API Management systems like webMethods which provides a robust and holistic approach to API Management. Some organizations need on-prem solutions. Others want to use cloud-based SaaS solutions. But a growing number will need something in-between with a mix of both.
https://brenton.house/top-10-api-integration-trends-for-2022-49b05f2ef299#:~:text=Adaptive%20API%20Management-,Adaptive%20API%20Management,-At%20number%203