Microsoft Design Resources
The Microsoft Design team offers developers and designers guidance on the design of app user interfaces on various channels:
DevCenter (Design Section)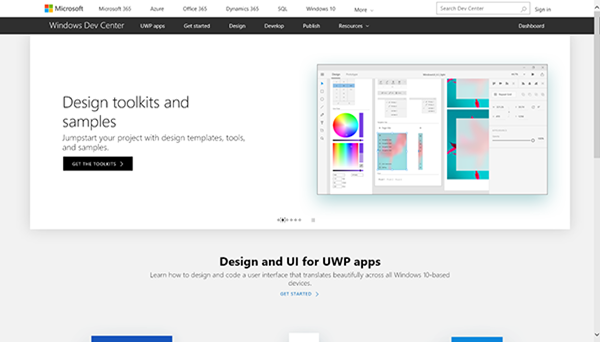 The Windows DevCenter has a section dedicated to the design and UI for UWP apps, with information on style, motion, layout, interactions and more.
Medium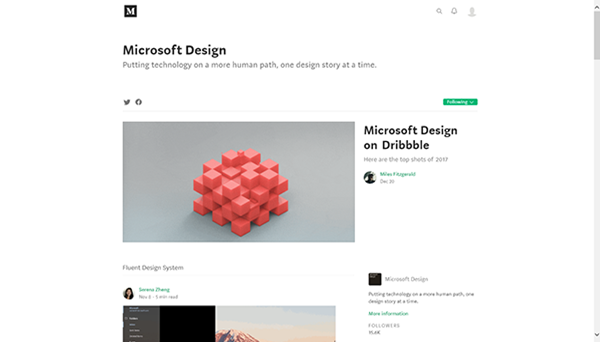 On Medium, the Microsoft Design team publishes articles more or less each month.
Dribble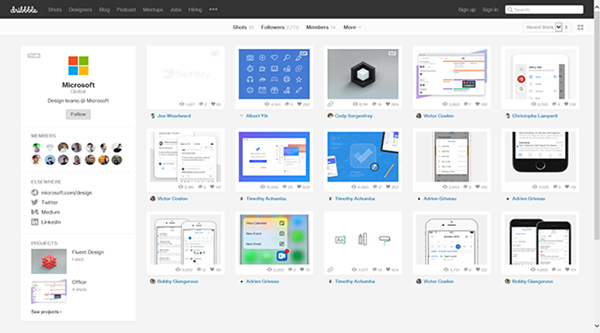 Dribble is "a community of designers sharing screenshots of their work, process and projects". Individual Microsoft designers have been on Dribble before, but now there's one Microsoft account showcasing all the work in one place.
Twitter
Following Microsoft Design's twitter account doesn't hurt – it is active, but not too much, with a post every couple of days.